Issue
You may encounter the following message when activating your MacroView software: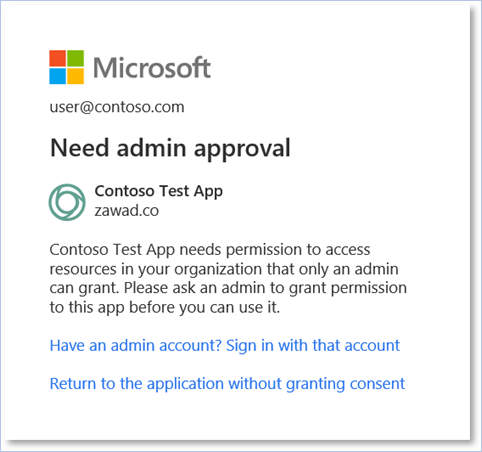 Cause
Your Azure Active Directory (AD) credentials are required by the MacroView licensing website in order to create an account and activate your license.
If your organisation's Azure AD configuration has been modified by an Administrator you may not be able to grant consent to sign into the MacroView Licensing System using your Azure AD credentials, and you will see a message similar to the one above.
Resolution
To enable the license activation the Administrator can either:
Set the "Users can consent to apps..." setting back to Yes (the default value), or
Log in to the MacroView Licensing site to activate the license using an alternate account
When an Administrator is granting consent to the app they will see additional information explaining that the MacroView Licensing System needs to read the users profile information. This is the same process you would encounter when for example you were allowing Spotify to use your Facebook account to sign in.
Note: The MacroView Licensing System does not access user profile information in your organisation's Azure AD except to identify you when signing in.